Transform Your Life Starting Today!

Break free from the chronic cycle of overwhelm, frustration, and guilt through this book's proven three-part system for achieving more success with less stress.
Introduces new paradigms such as time investment and work-life brilliance, and reveals how to experience lasting change, including overcoming emotional and mental barriers that sabotage success.
Over 30 ready-made routines on topics like clearing your inbox, meeting deadlines, going to bed on time, exercising, and maintaining friendships plus a step-by-step guide to create your own custom routines.
256 pages hardcover edition published by McGraw Hill, one of the top 10 publishers in the world.
Amazon Reviews:
"Elizabeth Saunders has distilled wisdom garnered from years of coaching clients into this

book.

Most of us reading time management books are looking for systems, and she has some very good ones, combined with excellent tips and tricks on how to go about implementing them. But her biggest insight is really more holistic. Simply put, it is the converse of the Golden Rule: do unto yourself as you would do unto others. Frequently we beat ourselves up for failure to live to outrageous demands and unrealistic expectations that we would never foist upon others. If instead we nurture ourselves and treat ourselves with kindness, we will not only achieve more, but revel in our work. An excellent read with a refreshing perspective." ~Bob
"In my early professional career, I attended quite a few time management courses. After reading Elizabeth's

book,

I discovered that I was not the time management guru that I thought I was. Elizabeth goes beyond just giving a step-by-step approach to managing your time. She provides an in-depth insight to certain behaviors that may hinder your ability to effectively manage your time. I really love this

book

, because you can start to apply Elizabeth's time management skills rather quickly." ~Lindsey
"Elizabeth takes the topic of time management out of the office and into real life! This

book

challenged me to sit down and really think about what is most important in my life and how to invest my time in what is important to me. The strategies are well thought out and the worksheets she suggests using are incredibly powerful. For the first time in my life, I feel like I can dig myself out of this constant feeling of being overwhelmed. This

book

is indeed a beacon in the dark for me." ~Tree0252
Book Press:
The 99u: Email Is For Setting Expectations
Harvard Business Review: The Key to Lasting Behavior Change: Think Goal, Not Tactic
The Huffington Post: Think You Need to Be Stressed to Succeed? You're Wrong (3 Secrets to Being Different Revealed!)
Startup Collective: 3 Strategies for Fearless Delegation
EntrepreWIRED: Schedule Makeover: Elizabeth Grace Saunders
Smart Talk: Elizabeth Saunders: The 3 Secrets to Effective Time Investment
Fast Company: How to Dodge Perfectionist's Burnout
The PiEd "PYP"er: Playing with Time: Friend or Foe
Killer Startups: How Time Coach Elizabeth Saunders Became an Accidental Entrepreneur
The Creativity Post: Will You Really Be Happy Having Your Inbox at Zero?
99u: Satisficing: How Overachievers Stay Sane and Avoid Burn-Out
FoxBusiness News Video: Why You Should Front Load Your Week
The Economic Times: 5 Ways to Manage Time Effectively
Forbes: Three Steps To Overcome Your Fear Of Delegation
Fast Company: How Canned Responses Give You an Extra 30 Minutes Every Day
Harvard Business Review: How Office Control Freaks Can Learn to Let Go
99u: How Effective People Handle Email
Contactzilla: The Secret to Reducing Stress at the Office
Entheos: The Science of Thriving
Huffington Post: Relationships and Stress
Entrepreneurs: The Procrastinators' Guide to Time Management
Huffington Post: Pet Time: Dog Routines
Working Mother: 3 Tips for Time-Starved Families (video)
ABC World News: 3 Tips for Time-Starved Families
Quarterlife Upgrade with Christine Hassler: From Overwhelm to Peaceful and Productive
Harvard Business Review: Make Time for Growth Assignments in Your Daily Work
Entrepreneur: Why Everyone on Your Team Should Leave Work Early Today
99u: Front-Load Your Week +3 Other Stress-Busting Time Management Strategies
Design Sponge: Biz Ladies: 7 Tools to Manage Your Email Inbox
Teresa's Healthfully You: Goodbye, Overwhelm! Hello, Delicious Space
Venture Village: 10 Tips for Entrepreneurs to Put the 'Life' Back into Their Work-Life Balance
Change This: Your Time Is Your Life- Invest It Well
Harvard Business Review: Stop Work Overload By Setting These Boundaries
Lindsey Pollak: 3 Essential Gen Y Time Management Tips
Psych Central: The 3 Secrets to Effective Time Investment
Fast Company: Why You're Always Late
USA Today: Idea File: How To Manage Time Better
Forbes: Can Founders Ever Actually Achieve Work-Life Balance?
Lifehacker: How to Diagnose What's Making You Chronically Late
Classy Career Girl: Get Ahead Club Interview with Elizabeth Saunders
Small Biz Radicals: The "Catch 22" of Time Management Books
99u: Victim No More: How to Stop Self-Sabotaging
Harvard Business Review: IdeaCast: Take Control of Your Time
iDoneThis: How to Keep Calm and Carry On When You Feel Ignored
The Pink Collar: Elizabeth Grace Saunders
Catherine Chen Wellness: 3 Secrets to Effective Time Investment
Harvard Business Review: How to Break Your Addiction to Meetings
Bullish on Books: Career Advice: How to Tell Your Boss, You've Had Enough
Jennifer Louden: Secrets to Time Investment with Elizabeth Saunders
Fast Company: 4 Steps to Make Sure Your Priorities Are Actually Met
99u: Respect Yourself and Take Back Control of Your Calendar
Networker for Business Women: Podcast Episode 8- Invest Your Time Wisely with Elizabeth Grace Saunders
JeffConnects: Stop Spending Time…Invest It!
Greatist: Why Being Happier Helps You Manage Your Time
Government Executive Podcast: The 3 Secrets to Effective Time Investment
Life Goes Strong: Tips on Time Management: Are You Sure You Need to Get More Done?
iDoneThis: How to Get Your Team to Stick to New Habits
Baseline Mag: Workplace Books That Can Help You Be Successful
Inc: Give Yourself Permission Not to Be Crazy Busy in 2013
Creativity Post: Making Progress
Mystery Writing is Murder: More Time to Write in 2013
Harvard Business Review: How to Allocate Your Time, and Your Effort
Forbes: Guilt, Pride, Fear– And The Struggle For "Balance"
The Couch Manager: The 3 Secrets to Effective Time Investment: Video Interview with Elizabeth Saunders
Biz3.0: Elizabeth Saunders and the 3 Secrets to Effective Time Investment
Lifehacker: How to Prevent Time-Caused Conflict at Home and at Work
Cal Newport: Two Books to Keep On Your New Year Radar
Radical Parenting: How to Have More Quality Family Time in 2013
iDoneThis: Why Logic is an Unproductive Way to Address Illogical Behavior
Huffington Post: How to Allocate Your Time, and Your Effort
99u: Is Poor Time Management Limiting Your Potential?
LifeKraze: From Resolution to Routine to Reality
Training to be a Life Coach: An Interview with Time Coach and Author Elizabeth Saunders
Public Relations Princess: Time Management for PR Professionals
Breakthrough Business Strategies radio interview: 3 Secrets to Effective Time Investment
People StyleWatch: February 2013 Issue, "20 Fun & Easy Resolutions"
All You Magazine: February 2013 Issue
New Voice of Radio: Interview: Author of The 3 Secrets to Effective Time Investment
Inc: 3 Rules to Work By: Elizabeth Grace Saunders
CBS News: 4 Ways to Stop Feeling Overwhelmed
CBS News: How to Take Back Your Time
Small BizKid: Interview with Elizabeth Grace Saunders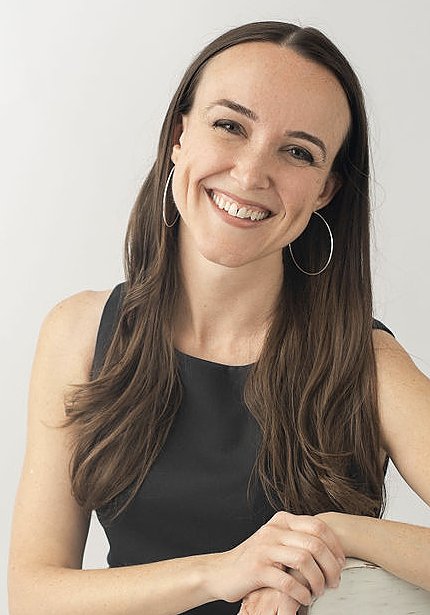 Elizabeth Grace Saunders
Elizabeth Grace Saunders is the founder and CEO of Real Life E® a time management coaching company that empowers individuals who feel guilty, overwhelmed and frustrated to feel peaceful, confident and accomplished. She was named one of the World's Top 30 Time Management Professionals by Global Gurus. The Christian division of her company focuses on a God-centered approach to time management through Divine Time Management.
McGraw Hill published her first book The 3 Secrets to Effective Time Investment: How to Achieve More Success with Less Stress. Harvard Business Review published her second book How to Invest Your Time Like Money. FaithWords published her third book Divine Time Management: The Joy of Trusting in God's Loving Plans for You. Elizabeth contributes to Harvard Business Review and Fast Company and has appeared on CBS, ABC, NBC, and Fox.