Here's the story of how Real Life E began…
Elizabeth Saunders Formal Bio  |  Press Mentions
As you may or may not know, I am an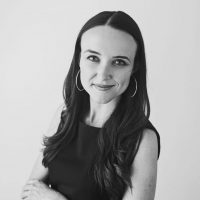 "accidental" entrepreneur … meaning that I never actually intended to start a business. It just spontaneously emerged from the perfect storm of resigning from my job, getting none of the seven jobs that I interviewed for and having a large network of journalism contacts eager to take advantage of my writing, editing and photo styling skills (In case you were curious… photo styling means setting up the sets for the photographer to take the pictures.)
Before I knew it, my work was featured in about 50 publications around the country, including Real+Life Decorating, Do It Yourself, and Home Depot Designs for Living.
My life was full of describing the glories of inset sinks in marble countertops, scouring the city for just the right flowers (Do you know how hard it can be to find pink ginger stalks? I do.) and making sure that readers knew about gooseneck and bridge faucets and could pick which one would be right for their perfect kitchen.
I guess you could say my life was dreamy (it seems that all movies glamorize journalists!) but it definitely wasn't balanced…
How This All Began
You see, I enjoyed my work and was grateful to be keeping busy, but it started to bother me that anytime I wasn't out at an event or sleeping, I felt like I should be working…
So I would come home sometimes around 10 p.m. and think I should still answer work e-mail, and I rarely had a weekend where I was completely "off."
But I remember the EXACT moment when this went from something that kind of bothered me to something where I was actually willing to Take Action.
It seems obvious now that no one should have to just settle for a life overwhelmed by work. But at the time, it was a bit hard to take that kind of stand because so many entrepreneurs were saying that feeling crazy busy is "just part of the game." Or "you should be grateful you're busy." Or "you have to take the work when it comes." Or "if you say, 'No,' people won't hire you again…."
But despite the chorus of warnings and doubts ringing in my head, I finally came to terms with the fact that I would never feel successful if I didn't have time to invest in what mattered to me outside of work—without guilt.
The Moment When It All Began
The moment when I decided to really make a change happened as I was taking a walk on a temperate July evening. There were some Canada geese squawking about and some people lazily casting their fishing lines into the river that flowed beside the trail, but I didn't really notice much of what was happening around me.
I was in one of those mental states where you lose sight of what's around you and don't even quite remember that you're walking and your mind just wanders about trying to make order and sense of what's happening to you.
And something in me clicked, and I decided: Enough is ENOUGH! I don't care what other people say! I don't feel like a success when I'm working all of the time… when I don't have time for the people and activities I love… and when the work that used to give me so much joy… kind of fills me with dread and a weighty sense of tiredness.
At First It Felt Like I Was Having Withdrawal Symptoms—Really!
From that day forward, I started keeping track of my hours and stopping when I hit my self-imposed limit for the week.
I hated it.
It felt awful to stop working when I "could" do more and when I didn't always necessarily know how everything would work out.
But I told myself to "step away from the computer" and purposefully scheduled in activities after work that would force me to stop. This required discipline, and for me, as a Christian, it also required faith. I didn't always know how everything would work out. But when I stayed true to my convictions to have breaks from work and when I trusted God to work things out, somehow they always did.
In time, taking evenings and weekends off went from being a HUGE struggle to being a natural part of my lifestyle.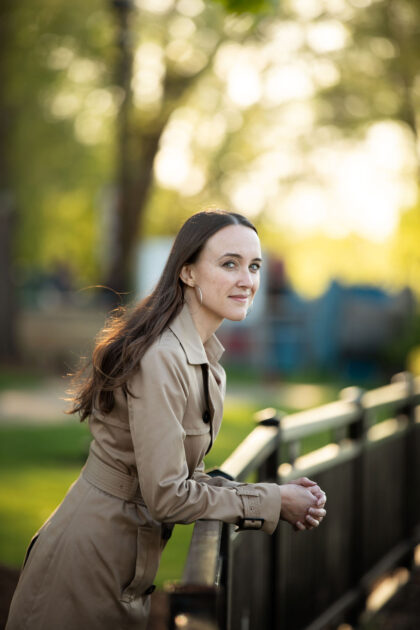 I learned to say, "No," to ask for more time when I needed it (instead of being too proud to let people know I wasn't perfect) and to value the quality of my life as much as I valued the quality of my work.
The surprising thing I discovered is that people actually respected me MORE. Not only did I have better relationships with my friends and family and a whole lot less guilt, but also my business did better. (Go figure?)
Soon Other People Started to Get Curious…
How was it that I was continuing to build a successful business where I could support myself, have time and money to travel, and not be "crazy busy" all the time?
My approach to life and work mystified people—especially others with flexible schedules who thought that a total lack of balance was something that they had to settle for in life or those who thought that being perpetually sleep-deprived was a natural rite of passage to success.
It Took a Bit of Time
Around the same time, I realized that I wanted to make more of a positive impact in people's lives in a way that went below the surface…
That I didn't want to just be the interior designer of people's homes (though I still appreciate great design!) but to be the interior designer of their minds, hearts and lives—to help them make something beautiful and life-giving out of chaos.
So I Started Talking With a Coach…
…About what it could look like for me to step away from the computer and the photo set and inspire more people to live the life of their dreams.
This lead to the launch of my second business, Real Life E ® that encourages people to Dream! Dare! Discover! who they were created to be.
I began giving key note speeches and doing training events on topics such as Think Inc: How to Thrive in Uncertain Times with an Entrepreneurial Mind™ (about helping employees have an entrepreneurial mindset) and High Heels: How to Advance in Business Without Losing Your Skirt™ (about embracing who you are as a woman to help you succeed in the business world).
But despite the fact that I was speaking all over the country and inspiring thousands of people, including speaking directly after Steve Forbes at a conference (a true "rock star" in the business world!) I didn't feel satisfied that I was making the right impact for two reasons:
I inspired people for a day but didn't get to see, encourage and support their growth and development over time.
Starting to travel so frequently for speaking violated the sense of balance and order that I had fought so hard to establish in my life.
So I made a decision that would change everything…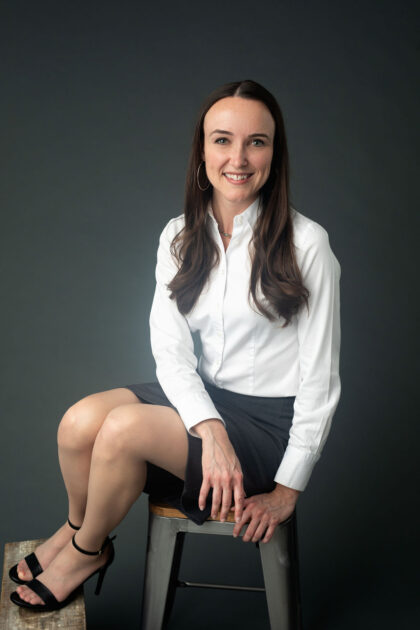 Instead of continuing down the path of speaking as my main focus, I would develop a coaching business. But not just any coaching business (the idea of being a general life coach terrified me because there were and are SO many out there!) but a very specific, focused, targeted business focused on spreading the message that "Life Could Be Radically Different!" in terms of how people thought about and invested their time.
I pursued coaching training and time management knowledge through best sellers like Getting Things Done. But MOST of all, I carefully observed the reality of what it took to create lasting habit change in people's lives and used this to develop my time management coaching process…
When I Began, I Never Would Have Dreamed…
That I would work with clients on six continents, give time management presentations in Asia and Africa, contribute to Harvard Business Review, Inc, Forbes, and Fast Company, and most importantly that I would see SO many beautiful transformations in people's lives.
But I have…
… and I somehow feel like this is only the beginning.
If you want to become part of my story, start by looking into one-on-one coaching, group coaching, or check out my books. You don't need to settle for a life of stress and overwhelm. You can accomplish more with peace and confidence.