Elizabeth has transformed the way I approach time management, opened up hours every day on my calendar, and skyrocketed my productivity.

Her coaching has helped me get more done without the stress or the hours that I used to think were required. She has equipped me with a set of tools and perspectives that raised me to a strategic level and put me in control of my time—something I never thought possible.

If that wasn't enough, Elizabeth is an absolute delight to work with and I've enjoyed every minute of it (especially the Action Guides).

Hiring Elizabeth was one of the best decisions I made all year long—and I wish I had done it a lot sooner.

– Tim Parkin, President, Parkin Consulting 
I started working with Elizabeth right when the lockdown hit and I was working from home full time. During this time, all of my bad work habits really peaked.

I'm a Design Engineer working on an innovation team, though I have a base knowledge in the subject matter, I'm constantly working on new tasks. As a result, I would get stuck very easily because I have a hard time reaching out for input. In addition, I'm a perfectionist and something that would take a coworker a half hour, would take me three. To make matters worse, I'm a seasoned procrastinator, who is super easily distracted and prone to switching in between tasks with regularity.

Elizabeth has taught me skills and helped me to develop routines that have changed these habits completely. Since our coaching I have improved relationships with my co-workers, and seamlessly ask for help as needed. She's helped me to train my brain to think about a minimum viable product before all tasks, which has helped me to get more done during the day, and ensured how I invest my time and energy leads to a valuable output. Her help in time blocking, using timers, taking smart breaks, and adapting my schedule based on how and when I best work, has significantly improved my focus and readiness to approach a task.

Since working with her, I feel so much more confident and stable in both my work and personal life. This has led me to dream bigger in my career and start taking action toward that end. I understand there's still up and down days, but they've improved significantly, and I know as long as I keep practicing these skills they're just going to get better. It goes without saying, Elizabeth is deeply skilled in her craft, and her kindness and compassion while coaching has created a huge impact, and would create an impact on anyone else working with her.

– Anna Chase, Sr. Additive Manufacturing Engineer, the LEGO group 
---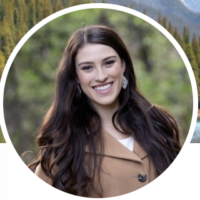 Elizabeth is an extraordinary businesswoman who goes above and beyond to make you feel supported. I am so thankful and fortunate to have had the opportunity to work with a world-class time management leader, expert, and mentor like her! After starting a new job, an MBA program, making a big move, and welcoming a puppy all at the same time, I felt anxious and overwhelmed by the monstrosity of tasks that were accumulating. After working closely with Elizabeth, she was able to come up with an organized schedule that not only inspired me but empowered me to be the best version of myself. Upon completion of Elizabeth's life-changing time management coaching, I feel like a new woman. I am able to calm my nerves by planning my days and weeks in advance. I can clearly measure my goals, set boundaries and expectations for myself, and remove limiting beliefs that I once held on to. I wholeheartedly can't recommend Elizabeth enough and am beyond thankful for the positive impact she has had on me.
– Angie Durkee, Customer Success Manager, Calm
---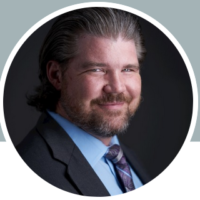 Elizabeth is incredible. To speak about her expertise, applicable knowledge, and her unbelievable ability to do her job without acknowledging her intangibles of empathy, insight, and genuineness would be a disservice to the professionalism at which Elizabeth operates. I had researched time management extensively, but she was instrumental in making it all make sense. Not only that, but she held me accountable in a way that was constructive and effective which helped pave the way to a successful system that facilitated not just my professional tasks, but my personal and family agendas as well. I highly recommend Elizabeth Grace Saunders. You will be be more than satisfied. You will be impressed.

– Jason Guckian, Senior Vice President of Investor Relations, Millennium PetroCapital Corporation 
---
Working with Elizabeth was like having a window into the mind of that organized friend or colleague you have that gets it all done while rarely getting particularly stressed. She helped me break down time management into simple steps that we progressed with, as well as to identify the barriers that were making it harder for me. Highly recommend!
– Meredith Hirshfeld, Physician at Forward 
---
I've just come to the end of a 6-month coaching programme with Elizabeth, and the changes in my life are truly immeasurable
The reason I reached out to Elizabeth was that tasks were becoming overwhelming. I worked long hours with what felt like no end in sight and no structure in my personal life.
Through our sessions, I have figured out what makes me tick, my values, and how to make choices that are right for me, including client categorisation, delegation, and key decision-making. I feel as though I have the tools and skills to build from this, and I can map out the future.
I now have the ability to deal with tasks efficiently and decisively; I have gained back control and most importantly can plan and make better decisions. All this leads to a better quality of life, and as a result, I finally have "time" to do things that I feel are important, not what others might dictate as being important.
If you need help – ask a professional. I really was impressed with Elizabeth, and she really did have a lot of the answers that I was looking for. Thank you again.

– Iwan Roberts, Financial Adviser 
---
Time management was skill that I struggled with for many years. I often found myself feeling overwhelmed, lacking focus and feeling resentment towards people and projects.

After finding Elizabeth Grace Saunders through one of her Harvard Business Review articles, I started learning and applying strategies to regain control over my time; establishing and maintain clear boundaries; and better planning my weeks and days to optimize my time and energy.

But beyond the strategies and tools that I learned working with Elizabeth, I especially valued her approach as a coach – encouraging, supportive and yet able to help me hold myself accountable. When I faced a hurdle, she helped me break it down into actionable steps and helped me overcome it.

While I wish I had the self-awareness, tools and strategies that I've gained working with Elizabeth Grace Saunders when I was starting out in my career, I'm glad that I do now – I know I'll be better off as a leader, contributor and partner because of it.

– Jeff Gadway, Chief Strategy Officer at Galvanize 
---
Want to get result for yourself or your staff?
Get started with 1-on-1 Support      Get started with staff training