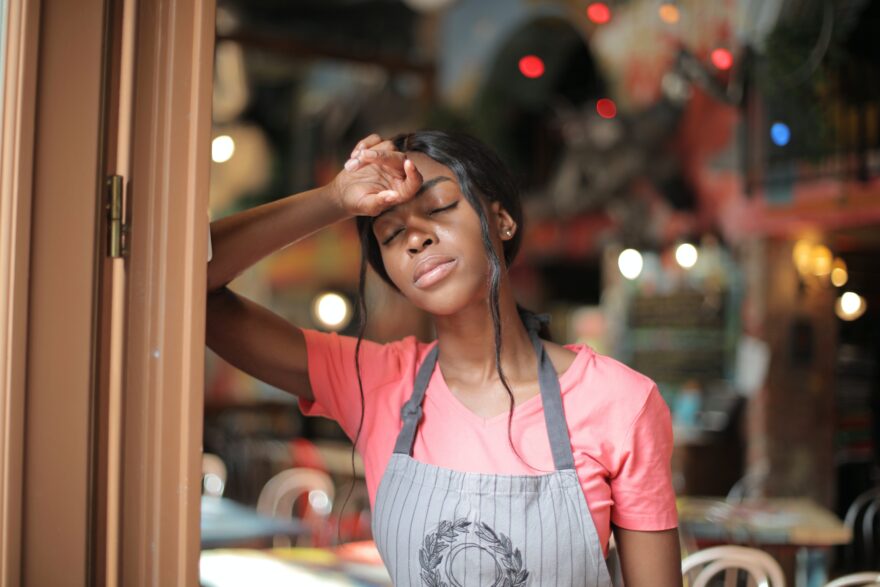 Forming a new habit in the best of times can be difficult, let alone trying to make changes when you're already spent. The last couple of years have stretched almost everyone. And you may find yourself exhausted and feeling doubtful that you can really turn your situation around — or simply confused about where to begin.
So what do you do when you're trapped in the vicious cycle of needing to improve your habits so you can feel refreshed but struggling to muster the willpower and motivation to even try?
As a time management coach, many of the individuals who come to me are already fatigued — sometimes to the point of burnout. They want change but don't know how to get started. So we need to find a path to recovery that honors their current state but doesn't leave them there.
The key to helping them move forward isn't coming down hard on them — they're already hard enough on themselves. Instead, what's most effective long term is to take a gentle, whole-person approach: Remembering the basics of taking care of yourself through sleep, nutrition, and exercise lays the foundation for you to then advance in other areas of time management.
If you find yourself utterly exhausted but longing for a change, here is the pathway to sustainably building new habits.
Start with Sleep
If you're super tired, then the key to greater productivity is not to push harder, but push less. Once you start getting enough sleep habitually, your body will support you in accomplishing your daily goals instead of dragging you down.
There's a very specific order in which I recommend working on sleep when you're at the point of exhaustion. Start with aiming for an earlier bedtime based on how many hours of sleep you need to be rested. If that's eight hours a night and you need to get up at 7 a.m., that means lights out at 11 p.m. Set a recurring alarm on your phone for around 30 or 45 minutes before that time to remind yourself to start winding down and prepping for shut-eye.
Once you begin to get the hang of heading to bed earlier, then start to work on your pre-bedtime routine so that once you're in bed, you can actually fall asleep. Experiment with different strategies, such as signing off electronics an hour before bed, not watching anything too stimulating late at night, or simply dimming the lights.
Then the next step to improving your sleep quality is to focus on getting up at a consistent time. Most people put this goal as their first step, but it actually comes later in the process. I recommend this order because when you get to bed on time and fall asleep quickly, getting up is so much easier. And as an added bonus, consistently getting up earlier will make it much easier on those days when you need to commute to the office.
You can read the rest of my article for Harvard Business Review here: Building Healthy Habits When You're Truly Exhausted
About Real Life E
Elizabeth Grace Saunders is the founder and CEO of Real Life E® a time coaching company that empowers individuals who feel guilty, overwhelmed and frustrated to feel peaceful, confident and accomplished. She was named one of the World's Top 30 Time Management Professionals by Global Gurus. The Christian division of her company focuses on a God-centered approach to time management through Divine Time Management.
McGraw Hill published her first book The 3 Secrets to Effective Time Investment: How to Achieve More Success with Less Stress. Harvard Business Review published her second book How to Invest Your Time Like Money. FaithWords published her third book Divine Time Management: The Joy of Trusting in God's Loving Plans for You. Elizabeth contributes to blogs like Harvard Business Review, Forbes, and Fast Company and has appeared on CBS, ABC, NBC, and Fox.