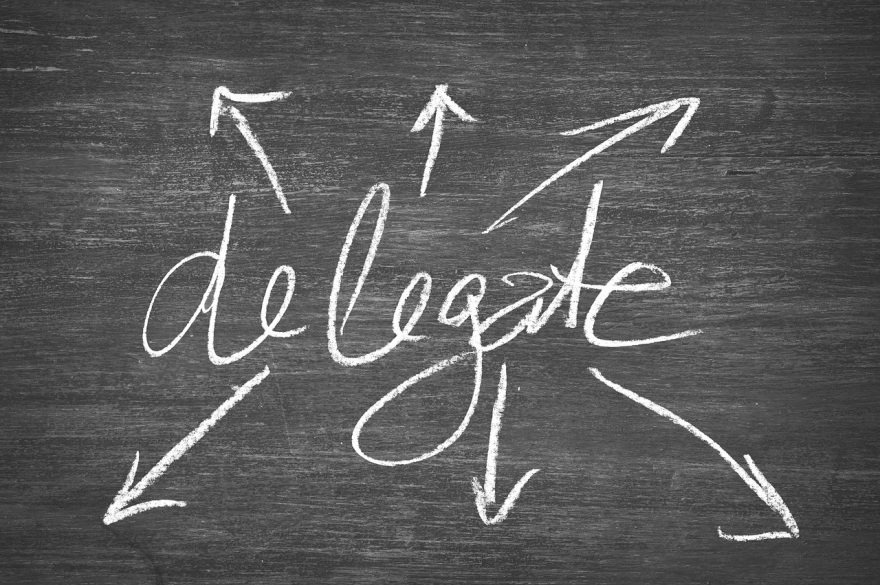 Delegation takes guts and oversight.
I had a few situations where delegation didn't go quite as I hoped over the past few months. It gave me the opportunity to reflect on what I needed to do to improve my systems to get the best outcomes.
I hope these insights help you too.
Spoiled Spinach
As a child, I wasn't a huge fan of spinach. But as an adult, it's one of my staples. I love it and eat it almost every day.
In the last year, I've experimented with various ways to save time on grocery shopping including grocery delivery as well as grocery pick up. Overall, the experience has been good. But I have realized that there are a few things that you need to do if you're going to delegate grocery shopping or really any task:
Be very specific on what you want, including the quality of your produce. I had situations where I had to throw out whole containers of spinach because they were spoiled or yellow. I would think that selecting edible produce is self explanatory, but apparently it's not. Designating my expectations seems to have improved the results.
Check your order for quality. After some poor spinach experiences, I realized that I needed to check my produce quality right away and ask for something else if it wasn't satisfactory. Or if I did a pick up, go in and get the produce items myself after receiving the rest of my pre-ordered items.
Check your order for correctness. It doesn't happen often. But I have had times where items were missing from my grocery order. I've had to ask for them to either refund my money or get the item to me. It can feel a little awkward to have these kind of conversations. But if the point of getting help is to save you time, it doesn't make sense to do lots of extra trips to the grocery store.
Bottom Line: To avoid frustration, you can delegate but you can't abdicate responsibility for outcomes. You still need to do quality checks. This is true of all kinds of delegation. No one is perfect and you need to take responsibility to review.
Worn-Out Tires
Another area where I realized that I needed to up-level my systems was in the area of car maintenance. Unfortunately my most recent set of tires wore out long before they should due to lack of proper rotation.
This hasn't been an issue in the past for me so I took some time to think through where my systems had failed.
What I realized happened was that where I used to live, I took my car to a place that had a very systematic approach when you went in for an oil change, including every time asking if you wanted your tires rotated.
When I moved, I started to go to a new car place. They're honest, good people. But not as systematic. They weren't asking me each time if I wanted to get my tires rotated, and I didn't think of it so it just didn't get done.
Bottom Line: It's nice when other people have the systems in place. But when those people change, the systems may need to change too. I now keep a note in my own calendar to remind me to get my tires rotated.
Here's to delegating where we can and at the same time managing our lives and work in a thoughtful way.
About Real Life E
Elizabeth Grace Saunders is the founder and CEO of Real Life E® a time coaching company that empowers individuals who feel guilty, overwhelmed and frustrated to feel peaceful, confident and accomplished. She was named one of the World's Top 30 Time Management Professionals. The Christian division of her company focuses on a God-centered approach to time management through Divine Time Management.

McGraw Hill published her first book The 3 Secrets to Effective Time Investment: How to Achieve More Success with Less Stress. Harvard Business Review published her second book How to Invest Your Time Like Money. FaithWords published her third book Divine Time Management: The Joy of Trusting in God's Loving Plans for You. Elizabeth contributes to blogs like Harvard Business Review, Forbes, and Fast Company and has appeared on CBS, ABC, NBC, and Fox.