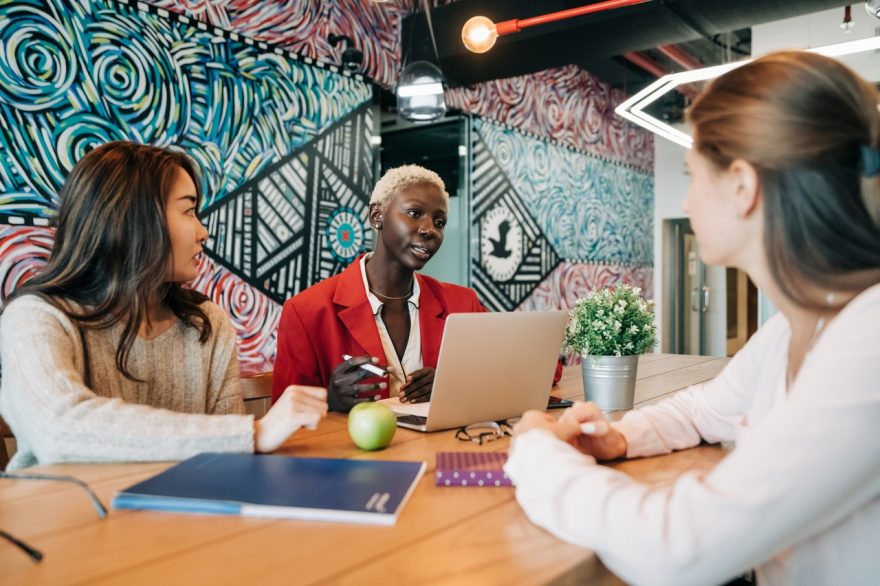 A return to the office is on the horizon for many workers. And if you're already feeling pressured by time, you may feel a little anxious about the change. It can take extra time to get ready in the morning, commute into the office, and do all the other activities related to working outside the home.
But as a time management coach, I believe that for many people, returning to the office will make them feel like they're working less, not more, and help them to maximize their time overall. A working paper from the Becker Friedman Institute for Economics at the University of Chicago confirms that thought. The paper analyzed 10,000 skilled professionals before and during the work-from-home period in the last year. They found that although the total hours worked increased by about 30%, there was no significant change in the average output. So that meant even though the amount of work produced was the same, working from home decreased individuals' productivity by about 20% every hour. A loss of one-fifth of total productivity is a significant amount.
In response to this, here are five ways that I believe returning to the office will help many workers maximize their time.
Earlier sleep schedule
In talking with my clients and hearing their stories from around the world, I've found that many people ended up having a much later sleep schedule in the last year because the time constraints of having to catch a train or appear in the office by a certain time are gone. That led to late-night Netflix binges, social media consumption, and other mindless activities.
If you became nocturnal, returning to the office will reinsert…continue reading this Fast Company article here: 5 ways time spent in the office is actually more productive
About Real Life E
Elizabeth Grace Saunders is the founder and CEO of Real Life E® a time coaching company that empowers individuals who feel guilty, overwhelmed and frustrated to feel peaceful, confident and accomplished. She was named one of the World's Top 30 Time Management Professionals by Global Gurus. The Christian division of her company focuses on a God-centered approach to time management through Divine Time Management.
McGraw Hill published her first book The 3 Secrets to Effective Time Investment: How to Achieve More Success with Less Stress. Harvard Business Review published her second book How to Invest Your Time Like Money. FaithWords published her third book Divine Time Management: The Joy of Trusting in God's Loving Plans for You. Elizabeth contributes to blogs like Harvard Business Review, Forbes, and Fast Company and has appeared on CBS, ABC, NBC, and Fox.