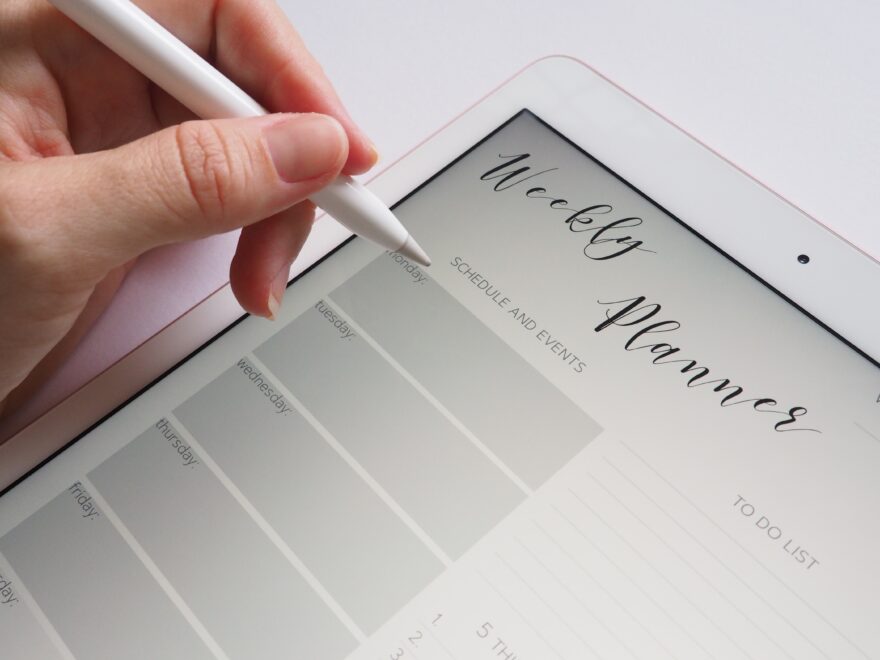 When I first started working with a client who we'll call Sharon, she expressed how she felt like she was "running 100 mph."
"I'm good at running 100 mph," she stated. "But I wish I didn't have to…."
Sharon longed for a change and thought it would look like more "white space" in her schedule so that life didn't feel so rushed.
Priorities and Boundaries
Over the course of her coaching program with me, Sharon and I talked through her priorities, setting boundaries, and scheduling her time with intention each week.
And in that journey, she started to live a life that felt truly aligned with her values both personally and professionally.
What surprised her the most was that the key to feeling less pressured and more in flow didn't turn out to be more white space–but less.
Planning with Intention
Instead of aiming for more stretches of open time, Sharon started clearly scheduling in what she wanted to do more of in her schedule. For her, that included more time for exercise, for self-care, and for friendships that she really enjoyed and found nourishing and energizing.
What this meant is that Sharon didn't have more white space, but she did have more time for decompression, for restful activities, and for the relationships that meant the most to her.
The net result was that she felt so much better about her time. This intentional scheduling meant that her free time was fulfilling instead of getting swept away by checking social media, connecting with people who weren't life giving, or simply working more.
What about you? Are you longing for more free time?
Or are you in fact longing for more intentionally scheduled time where you hold space for what's most satisfying for you? The answer may surprise you!
About Real Life E
Elizabeth Grace Saunders-Lukasik is the founder and CEO of Real Life E® a time coaching company that empowers individuals who feel guilty, overwhelmed and frustrated to feel peaceful, confident and accomplished. She was named one of the World's Top 30 Time Management Professionals by Global Gurus. The Christian division of her company focuses on a God-centered approach to time management through Divine Time Management.
McGraw Hill published her first book The 3 Secrets to Effective Time Investment: How to Achieve More Success with Less Stress. Harvard Business Review published her second book How to Invest Your Time Like Money. FaithWords published her third book Divine Time Management: The Joy of Trusting in God's Loving Plans for You. Elizabeth contributes to blogs like Harvard Business Review, Forbes, and Fast Company and has appeared on CBS, ABC, NBC, and Fox.