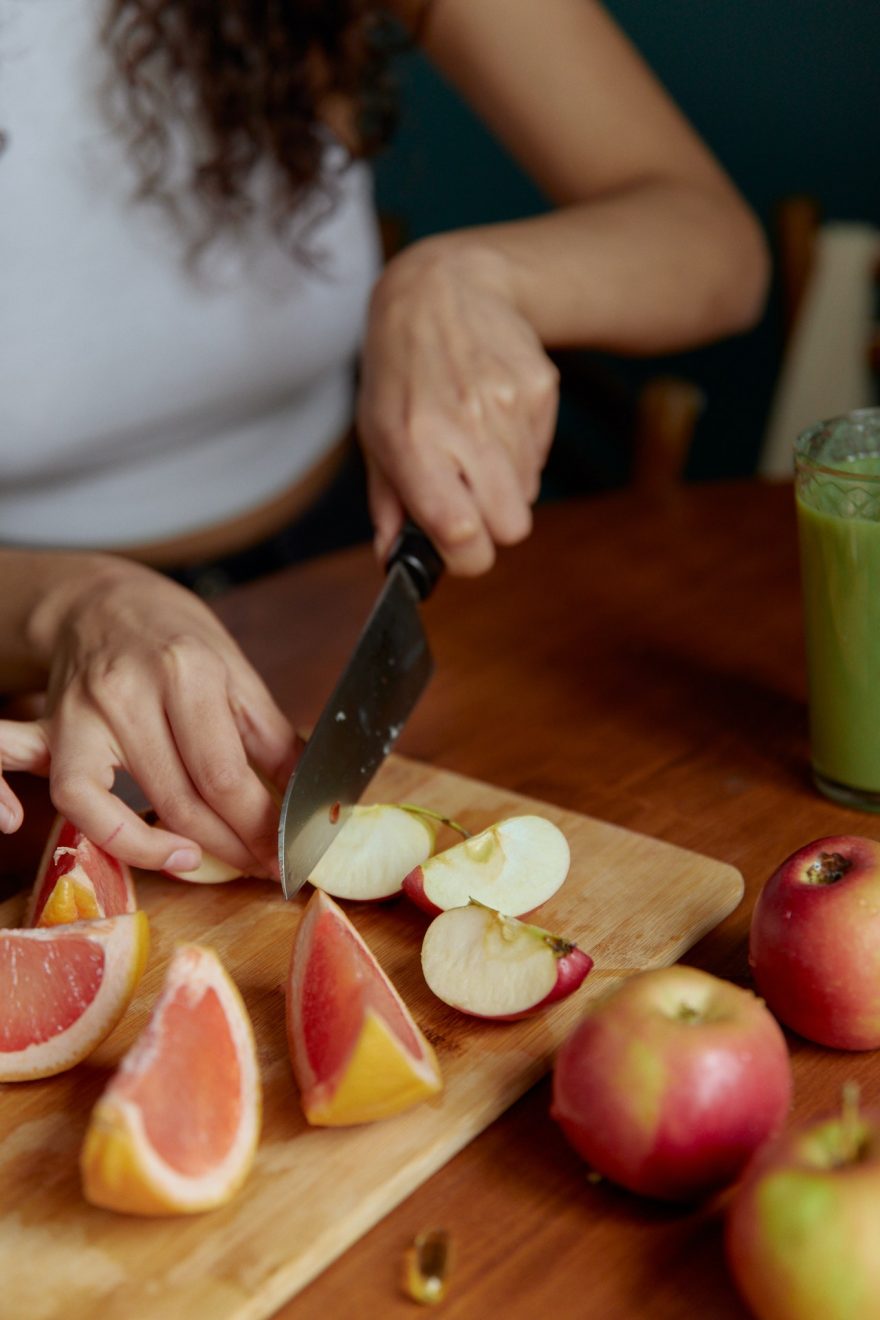 With all the changes in the last year and a half, a huge amount of people dropped a huge amount of healthy habits. And an American Psychological Association study found that with those changes, 42% of U.S. adults had undesired weight gain with an average increase of 29 pounds.
Usually this isn't the time of year to discuss making healthy changes–it's more en vogue in January. But I've noticed that a lot of people have seriously committed to dropping weight in the last few months. So if you're in the situation where you're looking to integrate in some healthy habits now, I thought sharing some tips that I've seen work well could be of service to you.
Of note, I'm not a medical doctor or nutrition expert so these tips should only be taken as information and ideas and not as professional medical advice. Consult health professionals as necessary to know what's right for you!
Define Your Why
Here's how one individual I know explained how she dropped some pounds through defining why the change was important to her:
"For me, it's all about being clear about a meaningful 'why' and how changing the behavior will help me live a better life. My health concern has always been weight related – not that I'd ever say I was obese – just consistently on the heavier side of where I should be. Covid and moving less simply due to working from home didn't help.
I found a why on my journey in May – feeling better and more energetic for the long haul and keeping up with my son today. I've lost the 15-20 lbs that have been plaguing me my whole life since then."
Intermittent Fasting
For some the idea of intermittent fasting has been a helpful routine to allow them to more rapidly lose weight. One person I know has successfully lost 20 pounds through eating from between 11 am-7 pm and another has gone down three pant sizes through a more intense form of intermittent fasting. She's using the Eat Like a Bear method.
Get Enough Sleep
Not getting enough sleep is a double whammy for a lot of people trying to get back to health. Not only does staying up late make the temptation for late night snacking higher. But also, according to a WebMD article:
"Researchers found that when dieters cut back on sleep over a 14-day period, the amount of weight they lost from fat dropped by 55%, even though their calories stayed equal. They felt hungrier and less satisfied after meals, and their energy was zapped."
In short, how much you sleep makes an impact. I've seen people setting an earlier bedtime as part of their healthy habits plan.
Move Your Body
Exercise isn't as important a part of weight loss as the nutrition you choose. And in fact in the Bright Line Eating model, Susan Peirce Thompson actually says exercising too rigorously can make weight loss harder. But that being said, many people find it helpful to integrate some cardio or weight lifting into their lives as part of their healthy habits.
You might want to start walking more regularly, attending an exercise class or doing other physical activities that make you feel healthy and happy.
Ask for Help
Finally, you may find it helpful to ask others for help on your journey. That could look like an accountability partner, which can be particularly motivating if the other person has a similar goal. It could look like joining a supportive group either online or in person. Or it could look like reaching out to God for help. I wasn't among the people who gained weight in the last year because I coped with the covid stress by greatly increasing my exercise. But there was a time in my life when I went up 35 pounds and what turned it around was praying and asking God to help me. Within four months, it was all off and has stayed off.
If you're on the journey to get back to health. Don't lose heart! These are just some of the many ways you can approach building new habits and routines.
About Real Life E
Elizabeth Grace Saunders is the founder and CEO of Real Life E® a time coaching company that empowers individuals who feel guilty, overwhelmed and frustrated to feel peaceful, confident and accomplished. She was named one of the World's Top 30 Time Management Professionals. The Christian division of her company focuses on a God-centered approach to time management through Divine Time Management Group Coaching.
McGraw Hill published her first book The 3 Secrets to Effective Time Investment: How to Achieve More Success with Less Stress.Harvard Business Review published her second book How to Invest Your Time Like Money. FaithWords published her third book Divine Time Management: The Joy of Trusting in God's Loving Plans for You. Elizabeth contributes to blogs like Harvard Business Review, Forbes, and Fast Company and has appeared on CBS, ABC, NBC, and Fox.